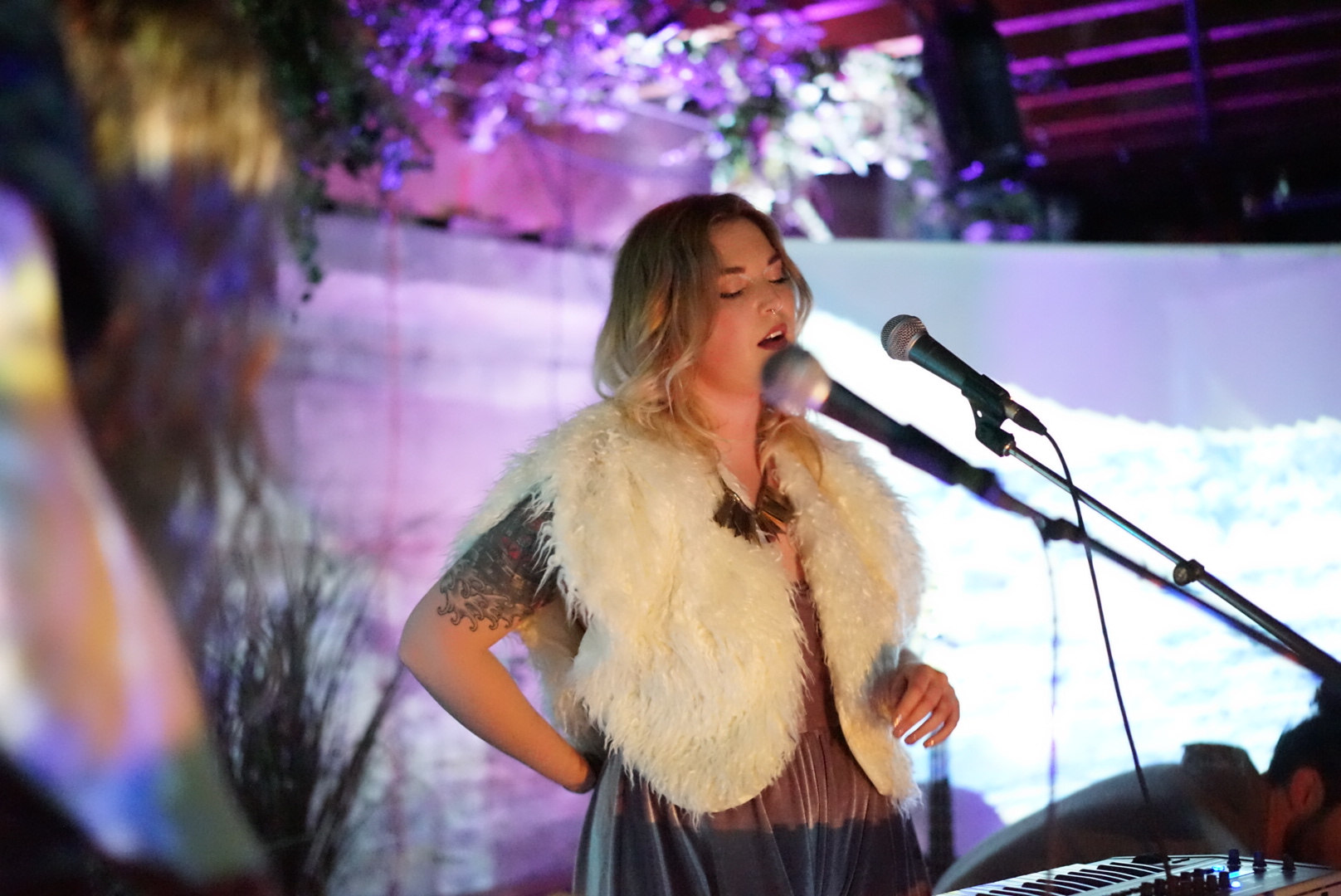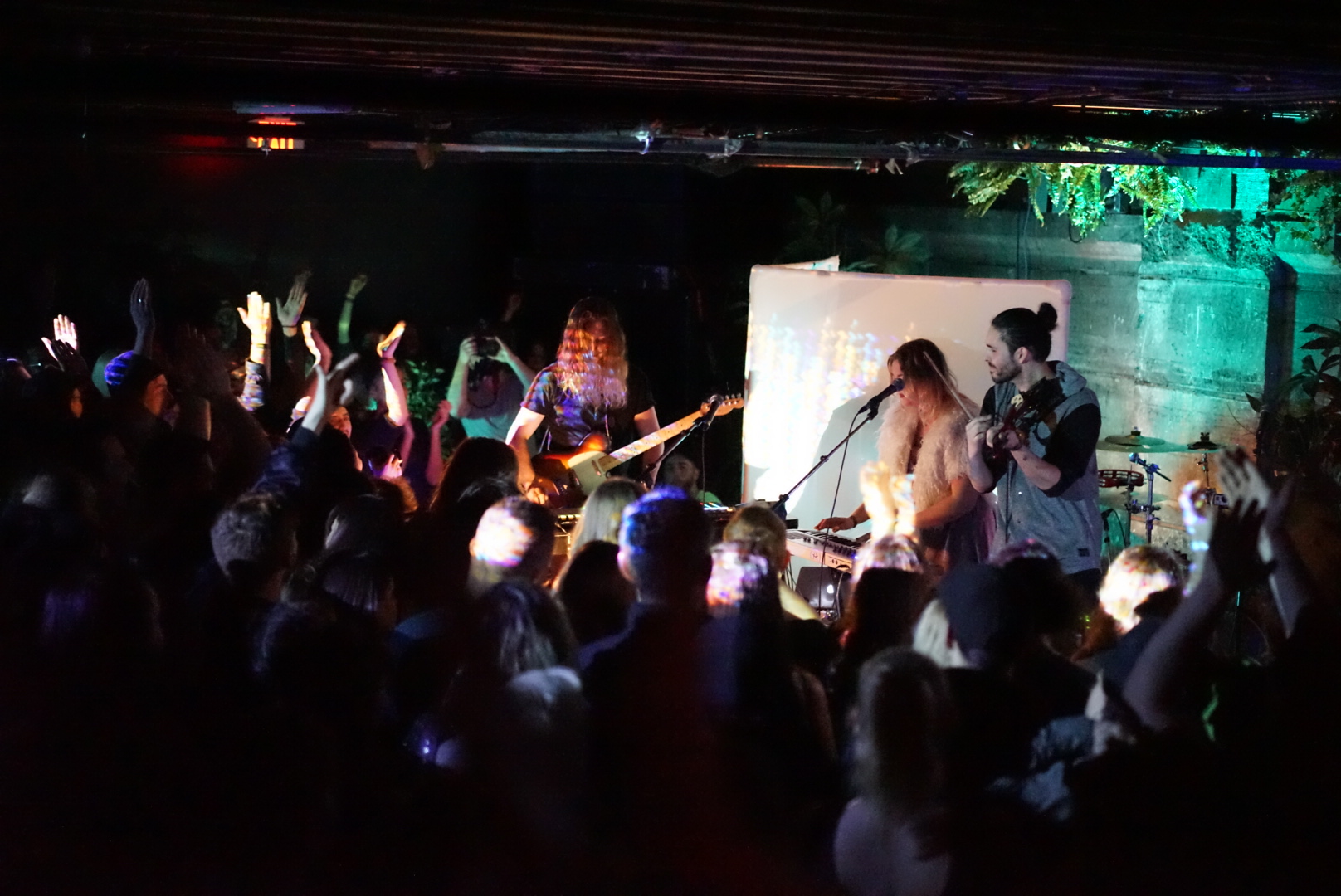 l i t t l e d e a t h // I M U R
03.18.2017 // Celebrities Underground // Vancouver B.C.
+ space design + stage design
[Credits]
Music: I M U R - Jenny Lea, Mikey J. Blige, Amine Bouzaher
Stage Design: Char Loro of ShapeShifterStudio & Laine Butler
Space Design: Char Loro
Visual Projections + Live VJ'ing: Laine Butler, Pacific Wild Conservation Society
Installation Assistants - Andre McBride, Raisa Ruiz, Coralie Kourany, Dianna David, Tee Krispil, Colin Simpson
Special Music Guests: Timmy Boom Bap, Chris Couto, Tee Krispil, Within Roots, Aro The Naut, Jodye, Tails
Special Thanks: Britt Wainwright of Foliosa, Andre McBride
Video Credit: Sam Steele of Kidoak
Photo Credits: David Flu & Eric Milic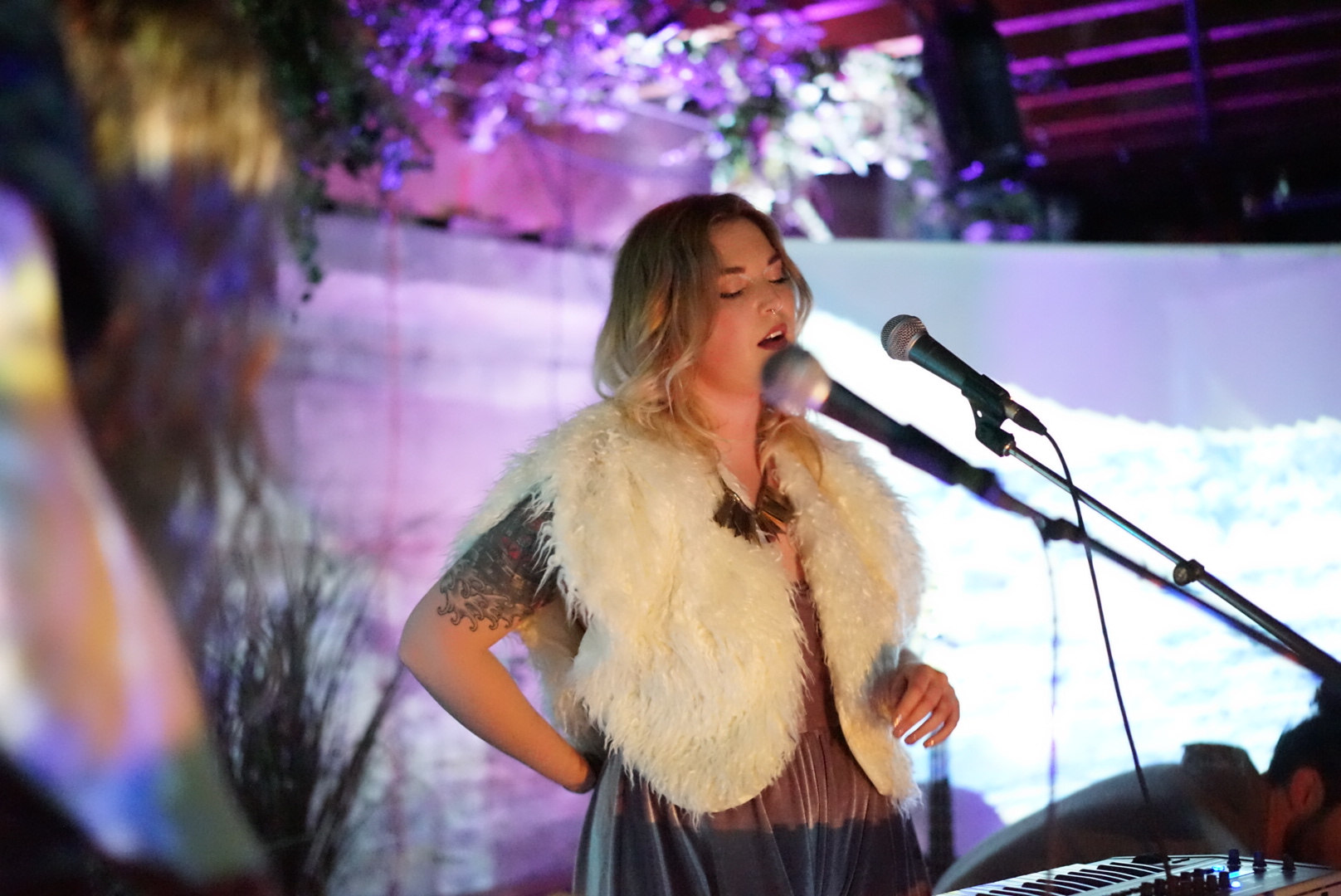 // s t o r y
[1] Vancouver-based electro-soul act, I M U R, approached ShapeShifterStudio six weeks prior to the show and pitched an enticing concept - to transform the Celebrities Underground nightclub into a post-dream state forest for the release of their new full length album, "Little Death." Alluding to the french term "La Petite Mort" - "Little Death" describes the brief loss of consciousness or spiritual release during a post-orgasmic state.
In collaboration with digital visual artist Laine Butler and the Pacific Wild Conservation Society, Butler artistically manipulated in real time breathtaking footage from the Pacific NW Coast and the Great Bear Raincoast, provided by Pacific Wild. These projections were mapped onto a stage designed by Butler and SSS - onto scrim screens that housed the surprise guest percussionists.
[2] Working with Andre McBride, a specialist in forestry creations in the film industry, and Foliosa - a greenery stylist, SSS brought in foliage, trees, ferns, grasses, and vines, as well as built paper birch tree lighting installations that glowed a blue hue, to create an entire forest in a nightclub. We curated scent environments provided by Raisa Ruiz of Saje Wellness to energize the space with aromatherapy.
We had a sold out show with a line wrapping around the block. It was I M U R's first self-produced concert and the entire Vancouver music community showed up to show love. It was a dream to be able to take I M U R's sound and visual inspirations and produce a fully immersive concert experience.
// t e s t i m o n y
"Char and the ShapeShifterStudio team were an integral part of our album release. Their dedication to creating a unique and atmospheric environment set the tone for an incredible experience, both for concert goers and for concert throwers!"
- Amine Bouzaher
"Char has designed and created the physical context for 2 of the most memorable events that I attended in the past year here in Vancouver. Her ability to understand and convey an artist's vision through setting is unparalleled."
- Mikey J Blige
"What I enjoyed most working with Char, was the attention to details, especially when it comes to evoking emotions with her creations. ShapeShifterStudio does exceptional work exploring and exciting all of the senses."
- Jenny Lea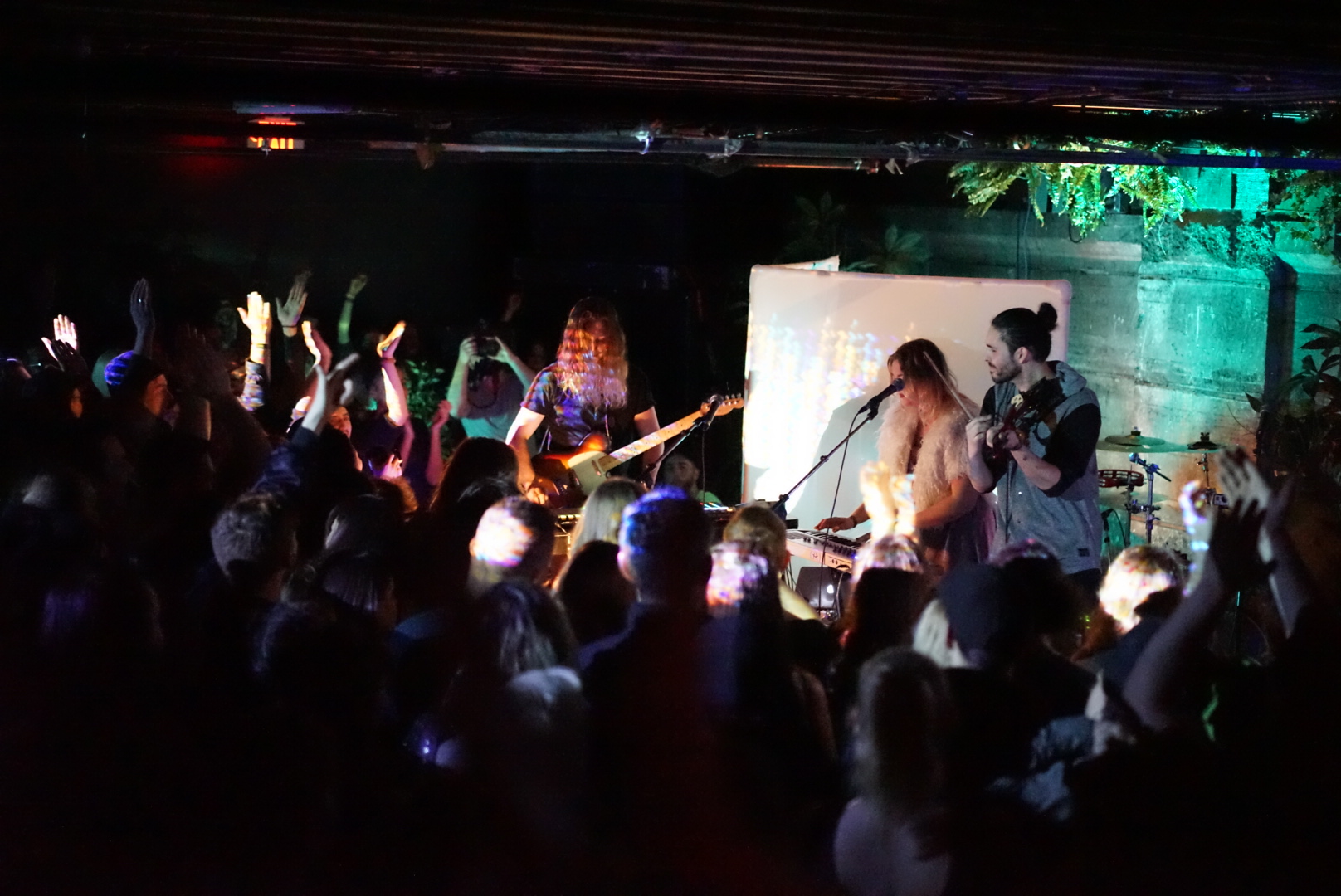 "In our collaborative time together Char made me feel empowered to be a creative, which in Vancouver, the city tends to take that out of an artist. Her organizational skills kept the project on track, while her ability to call upon her community and organize volunteers was what enlarged the scope of our project. She has an amazing talent in being able to visualize something and then put it into action, no matter how large, what budget, and how crazy an idea it is. It is a characteristic too few people have, and made working with her inspiring and enlightening."
- Laine Butler